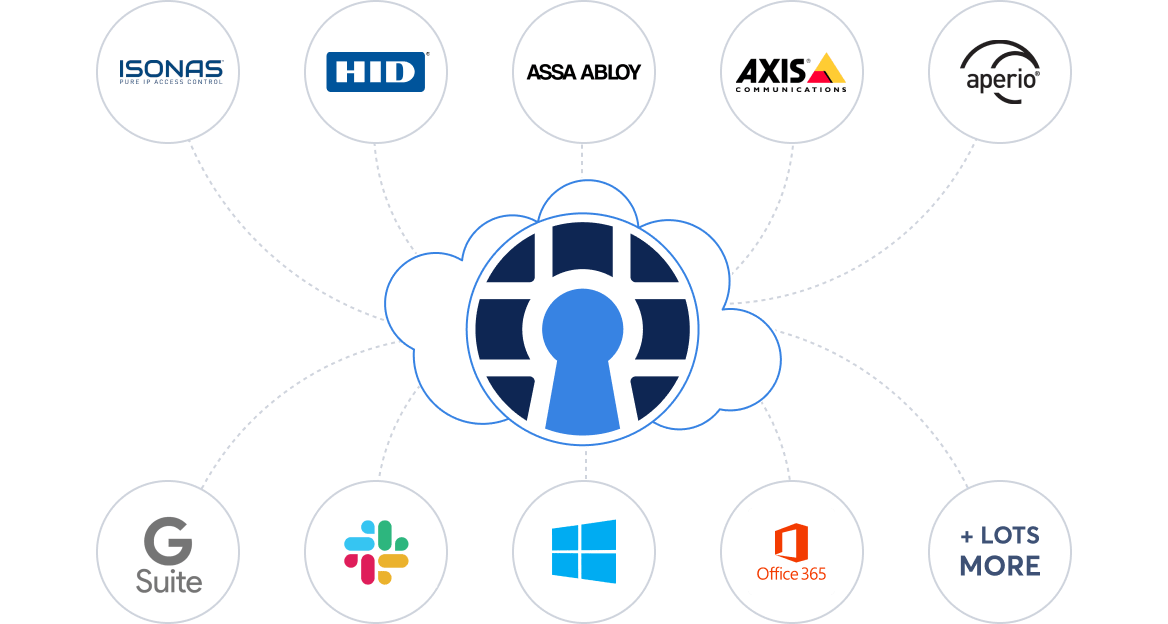 Flexible access control for
User Directories
Co-Working Spaces
Sports Clubs
CRMs
Our cloud-based software integrates with user directories, co-working space management systems and sport club systems out of the box.
Book a free consultancy session
Features
Built for any project
Zero extra work for new joiners
DoorFlow is a fully automated, setup-and-forget solution. Building access right policies are assigned once to your groups like Members, HR, Sales or Cleaners. So once a new person joins your organization, they automatically get the right access based on the groups you've assigned to the user.
We help you from A to Z, at no extra cost
You don't need a technical background to implement DoorFlow and smart locks. Our UI is intuitive and easy to use and we help everybody from single-door sports clubs to multi-site coworking spaces and hotel facilities - from A to Z.
We will provide all the help you need to select the right hardware for every door you have. We guarantee a successful implementation and we'll provide you with as much support as you need to get you there.
Works with best of breed hardware brands
DoorFlow supports hardware from a number of different manufacturers and our portfolio is always growing. Every door is different and this approach gives you a broad range to choose from, keeping costs down. You can connect doors (wireless and wired), elevators, turnstiles & speed lanes, parking barriers, server and cabinet locks to DoorFlow.
If you already have access control in place, we can likely connect you to DoorFlow with minimal changes. Some of the brands we support are: Aperio, Assa Abloy, ISONAS, HID, Southco, Third Millenium, STiD and Axis.
Unlock doors with your phone
We don't just support cards, badges, keyfobs and codes, but also allow users to unlock doors with their phone. Users can use their phone as a key card by installing our app (or one of our partner apps) - You can even integrate DoorFlow into your company app using our SDK.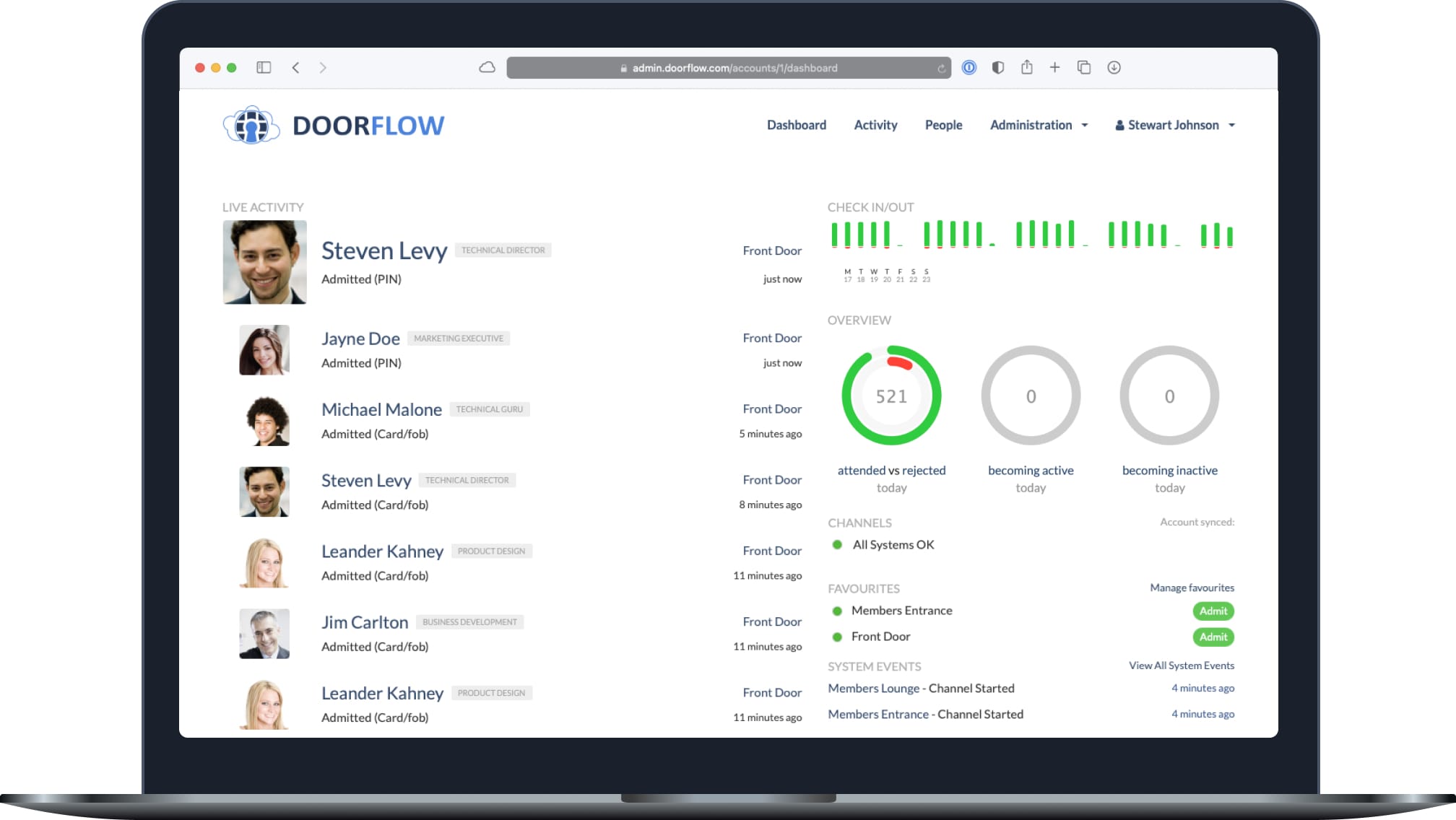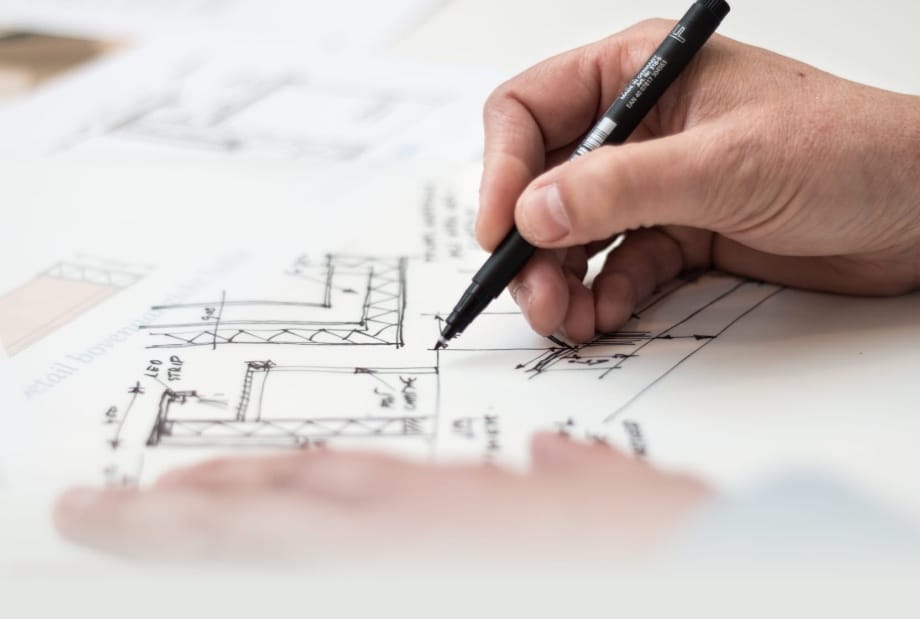 I don't have an access control system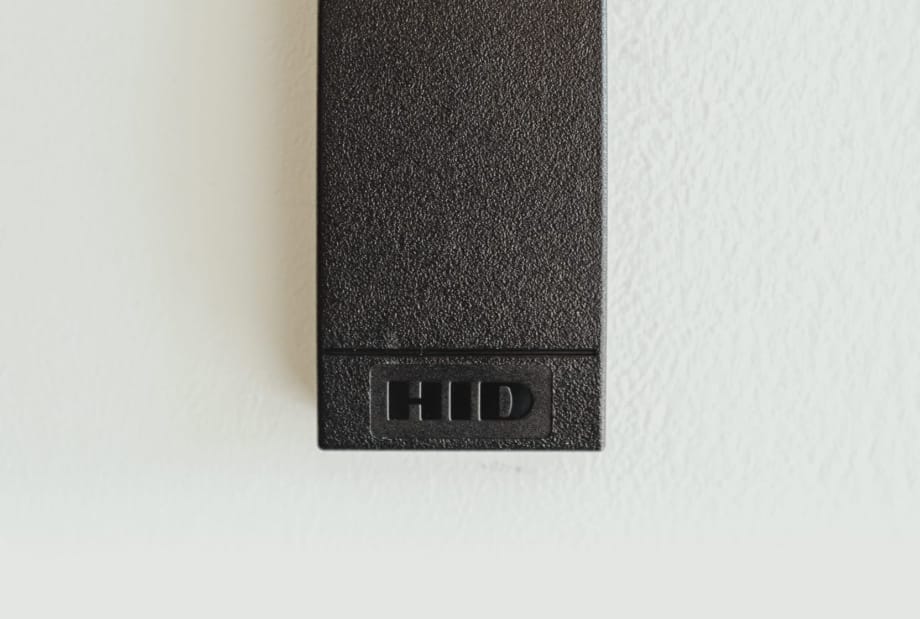 I have an existing access control system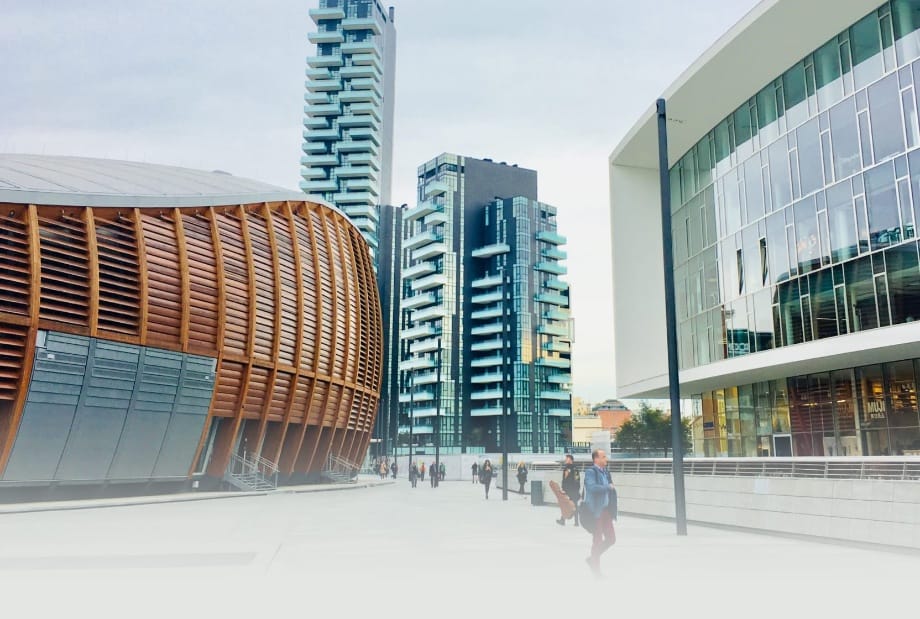 I have a multi-site organisation
We can also work with your installers and electricians to design a bespoke system – contact us
Global Reach
Powering New Business Ideas
Our fully open solution gives you the freedom to implement almost any business idea, i.e. through our app, or using our integrations or open API. Take a look and see what some of the amazing things our customers have implemented.
Co-working Spaces
Schools & Universities
Sports Clubs & Hotels
Financial Institutions
Integrations
Integrate with all the major systems
Most of our Integrations are bi-directional, meaning that you can control DoorFlow access as well as tracking attendance or events in your existing coworking or sports club system.

Explore apps directory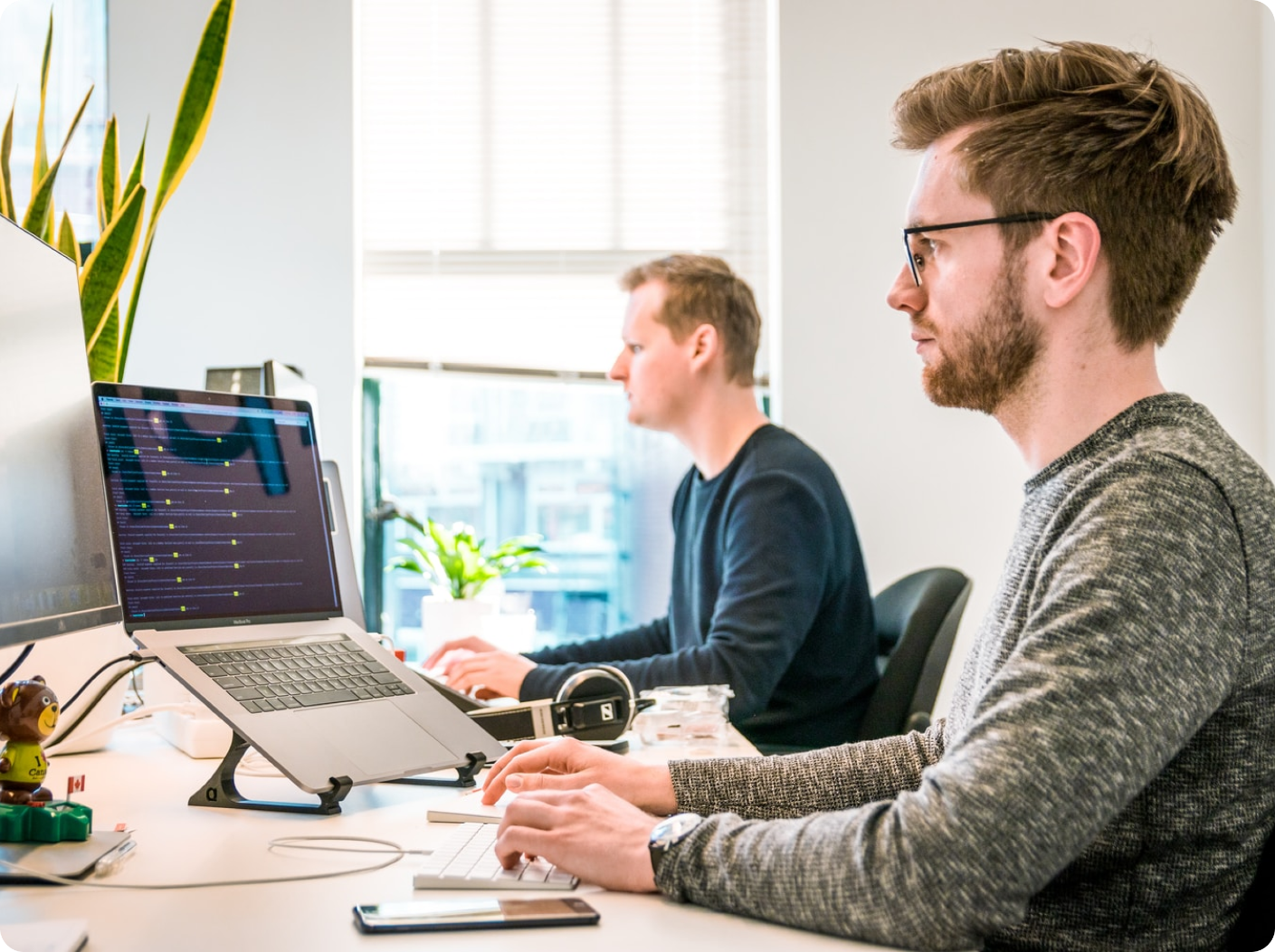 Smart Unlock
Use your phone as a key card
Opening doors with your mobile phone is the future - a world free of plastic!
Users can use their phone as a key card by installing our Passport app (or one of our partner apps) - You can even integrate DoorFlow into your company app using our SDK (for iOS and Android).
---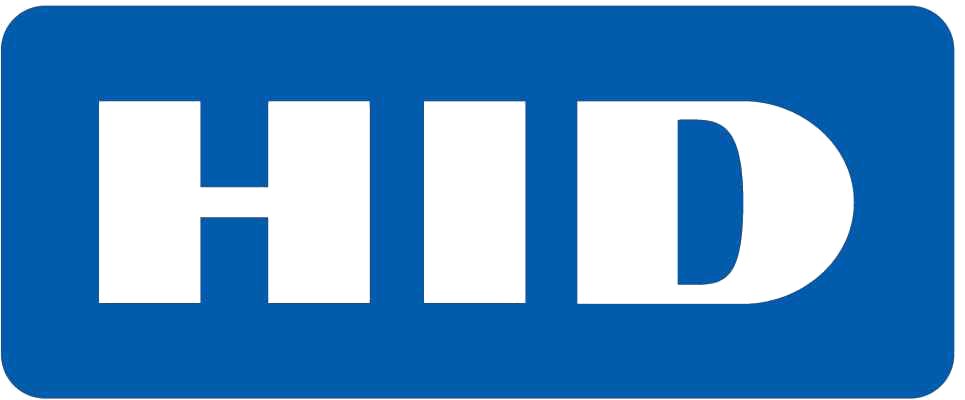 DoorFlow integrates with HID Mobile Access to provide a seamless workflow for mobile activations.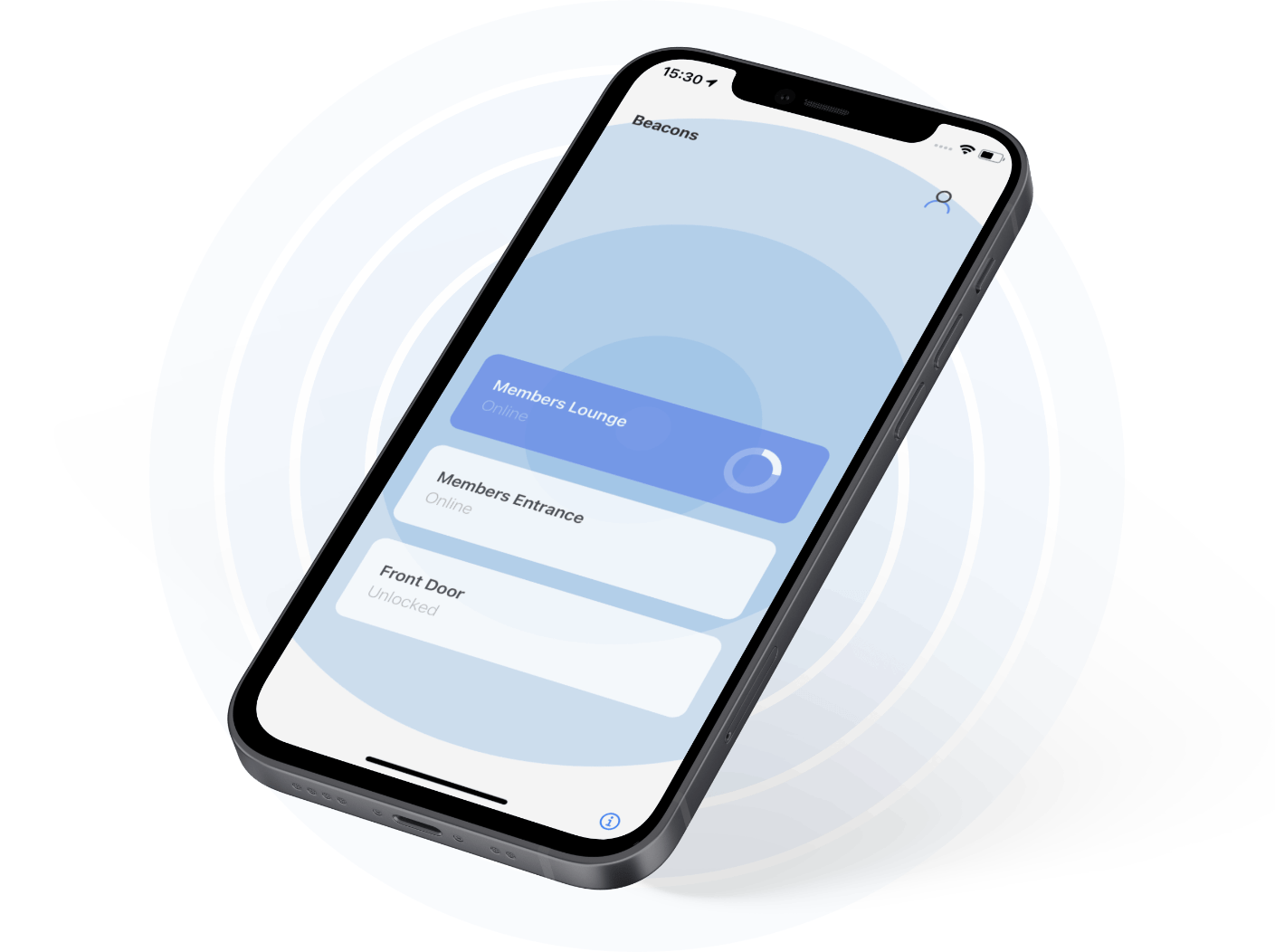 How it works
Zero to Done in 5 Steps
With DoorFlow your (new) location can be up and running in as little as two weeks, however we recommend a 12-week timeline to get all locks and software installed. We take our customers by the hand with a step-by-step plan.
We analyse your building and requirements
We'll talk about your options and the total costs
On-site assessment
Let's get your DoorFlow account setup
It's time to install DoorFlow
You're now in a position to start getting better and real-time insights about the people flow in your organization.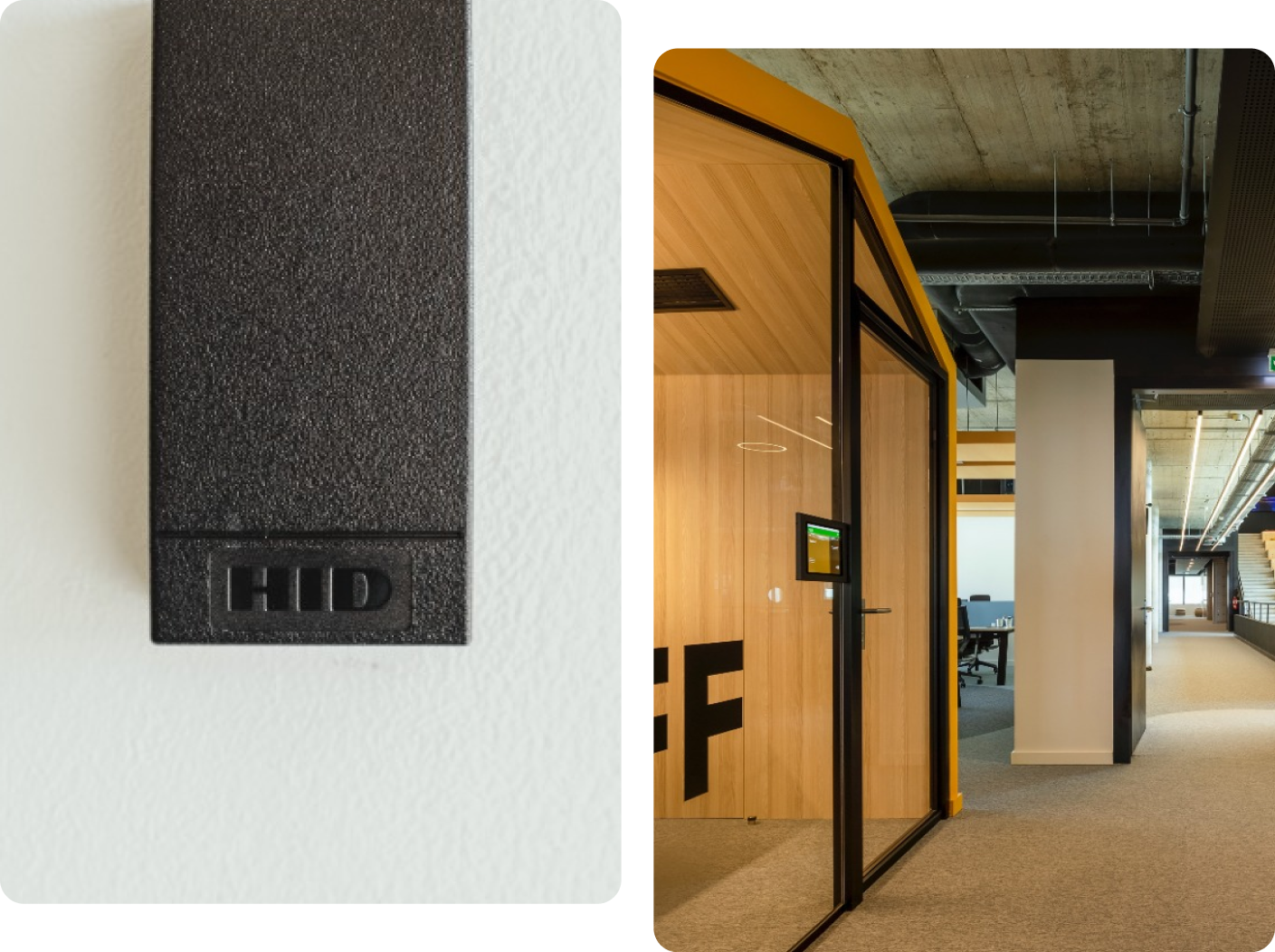 Custom Solutions
Build using our API and SDK
DoorFlow is a fully open, API-first solution built with developers in mind, using open standards like REST and webhooks/callbacks. Of course, our API is well documented and our developers will support you rapidly and to the point.
Unlike most competitors, we are cloud-based and all changes are real-time. We also offer a native SDK (for iOS and Android) to integrate DoorFlow into your (mobile) app.
Learn about developing with DoorFlow on our Developer page.
Register as a developer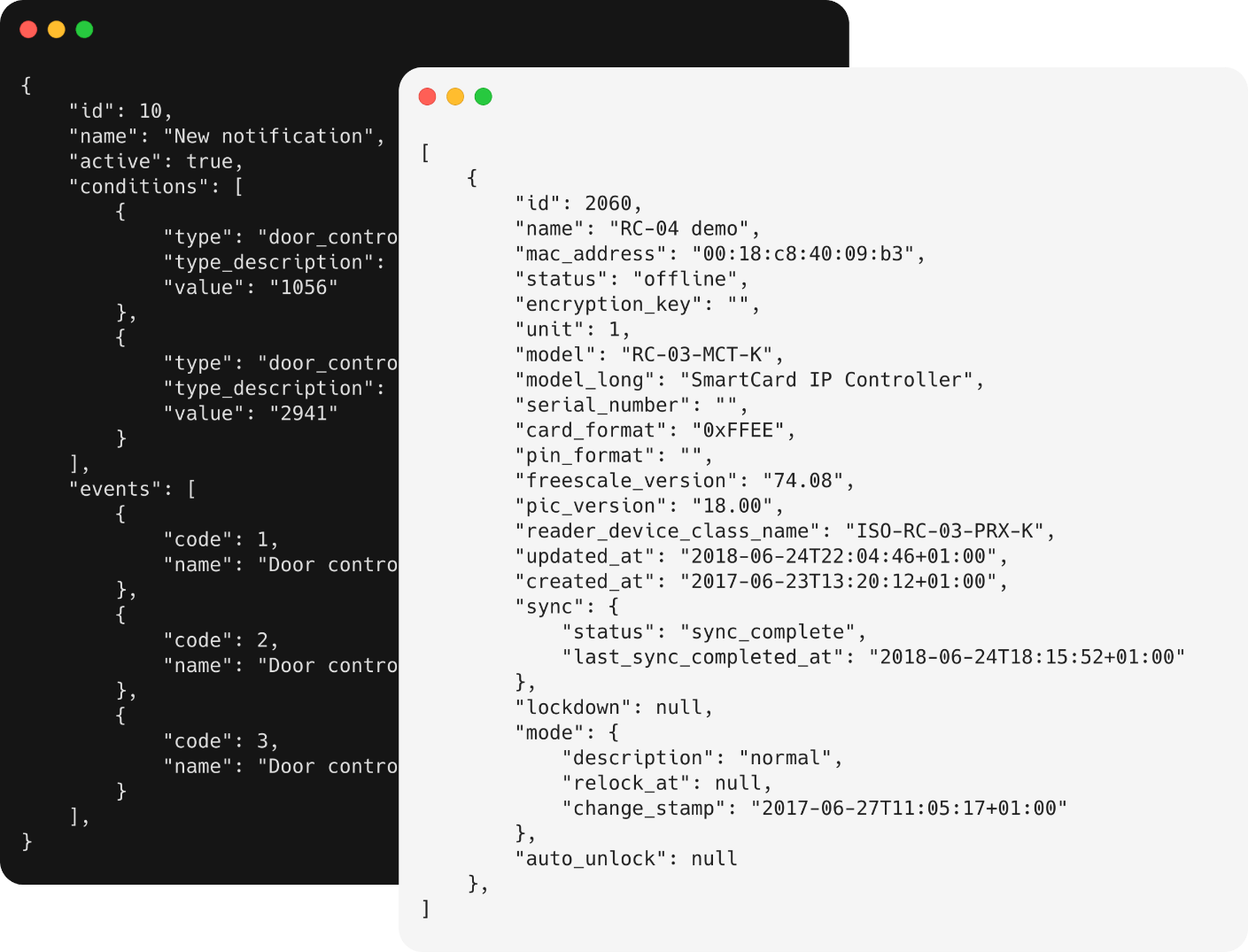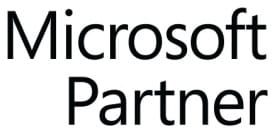 Getting Started
We analyse your building and requirements

We will discuss your requirements and do an assessment of your doors to understand the hardware and software needed to start using DoorFlow. In case you already have electronic locks in place, we can connect to those in most cases.

We'll talk about your options and the total costs

You want to know the costs beforehand. At DoorFlow, we're transparent about our prices and will give you insights on the total costs to implement DoorFlow in your organization. You can choose from several leading hardware brands, so you are never locked-in to one vendor and can choose the most cost-effective solution.

On-site assessment

A local installer will do an on-site assessment at least 2 weeks before the installation to double-check if everything is ready for installation. To save costs, your IT department can already run network cables to points as discussed with the installer.

Let's get your DoorFlow account setup

Let's get DoorFow updated with data ahead of time. If you use user directories or membership systems we can help you connect these integrations so that you're not managing your data in two places.

It's time to install DoorFlow

The installer will do the entire installation process for you - ensuring that all locks are connected to DoorFlow and fully tested.
---
You're now in a position to start getting better and real-time insights about the people flow in your organization.
Book a free consultancy session
Use Cases
A co-working space, offering a premium plan for a time slot based evening access to the facility.

An insurer implemented a building check-in/check-out solution to print lists of who is in the building for fire drills.

A university implemented class attendance tracking using their door sensors and class schedule.

A bank, connected their systems to the floor doors so users can see if their colleague is at their normal floor/desk.

A squash club, to track member activity statistics and automate billing.

A hotel facility to improve revenue from shared and private space, automate billing, traffic control or activity tracking.

Another co-working space built a solution to identify up-sell opportunities based on the usage levels of current subscribers.

A school, to only allow students only into certain rooms based on their class schedule, year and even grades.

Another co-working space, to "charge per minute" and charge less during off-peak times.
Book a free consultancy session
Get up and running quickly and start seeing results right away.
Cards, key-fobs, pin codes or phone?
We can cater for almost any kind of card or key-fob. Our mobile app lets you access any DoorFlow enabled door from you phone too. We support proximity (ie Prox, Mifare, DESFire, iClass), magstripe and barcode cards as well as key-fobs and pin codes.
Easy to setup
Get up and running quickly There is obviously some installation at the door, but it's minimal and all comms go through your network - once it's online, the door controller(s) will appear in your account and you can start controlling your door.
What are you controlling?
Typically you need an electronic lock (for example an electronic strike or maglock) - essentially if we can control it electronically, we're good to go.
Do you have a user list?
Upload your user list - and if you have photos then even better - your cards will look really professional.
Book a free consultancy session
Moving from an existing system? No problem, what do you currently have?
An access control system typically has five parts; cards/keyfobs, electronic locks, readers, cabling, controllers. Usually we only need to switch out the controller (which is a very quick thing to do).
Keep everything and just replace the brain (the controllers)
This is the most cost effective, but we need to be sure that we can talk to your readers - we support Wiegand and OSDP/RS-485 readers and ISONAS Reader Controllers (RC-02, RC-03, RC-04) - if you're unsure, get in touch and we can help fill you in.
Update your readers to support more modern card formats or mobile phones
This is very light touch but can give a great boost to user experience. Newer card formats provide better security and mobile phone support means that you can stop using plastic cards or keyfobs completely!
You want to use cards but freshen things up a bit right?
The installers can still make use of the cabling and electronic locks, but we'll look to update your readers and get you a fresh batch of branded cards.
Book a free consultancy session
Multi-Site Organisation
Multi sites - no problem
So long as a site has an Internet connection we can keep all of your users accessing the right buildings, floors and doors ... and of course notifying you if there are any problems!
Are your Users and Groups in a directory?
We can keep your DoorFlow account in sync with Groups in your directory. Changes made in the directory will be automatically applied to the Door Controllers - Simple
We have baked in support for Active Directory, LDAP, Google Apps and a growing number of membership systems.
Special requirement?
We have a growing number of formal Integrations to help keep things running smoothly. Checkout our awesome PaperCut Print Management Integration - one of our favourites!
We also have an API if you have a specific requirement. If there's something that we haven't thought of, get in touch - happy to help where we can.
Book a free consultancy session